Posts: 3234
Joined: Mon Oct 29, 2012 5:03 am
The Great and Power Wiz of OZ
Posts: 3234
Joined: Mon Oct 29, 2012 5:03 am
Hercules and Meg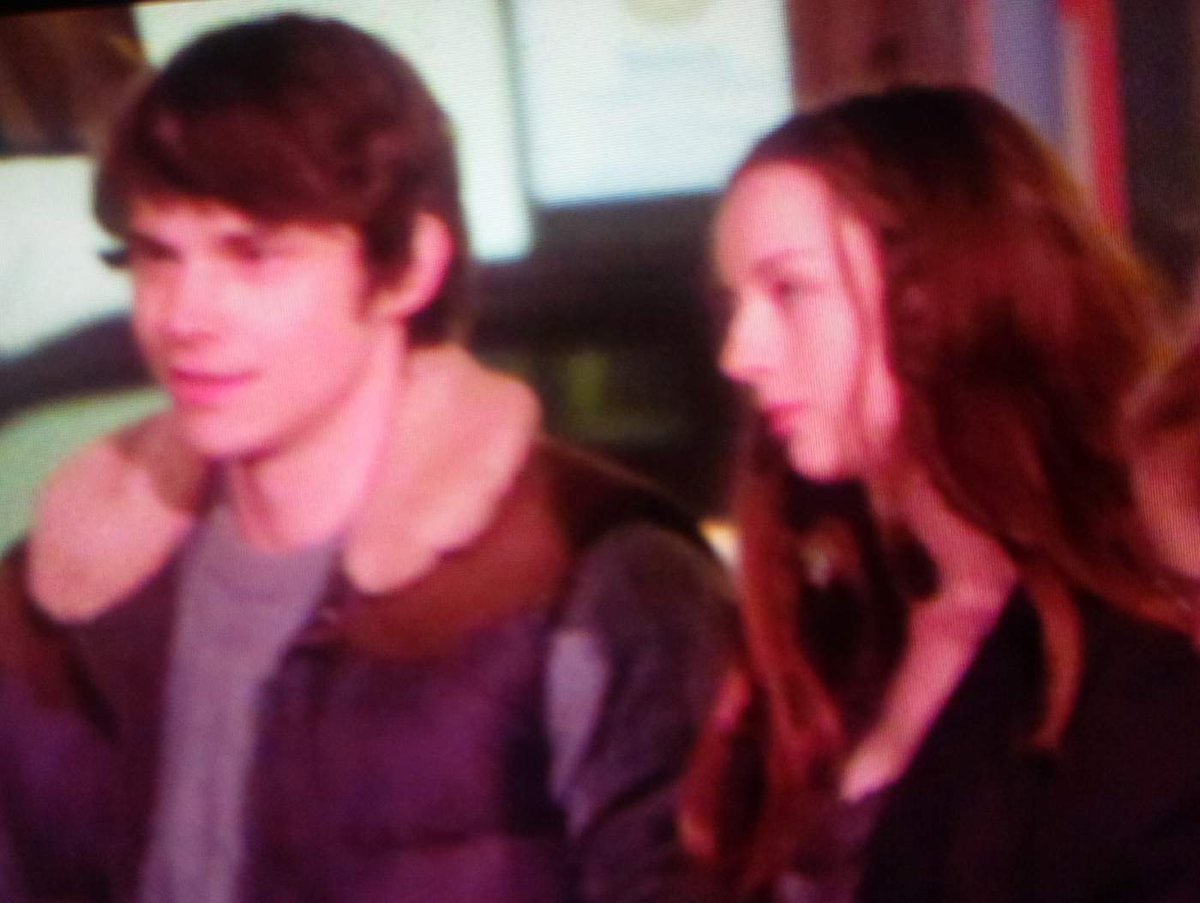 More at the link
http://www.spoilertv.com/2015/11/once-u ... to-of.html
http://yvrshoots.com/2015/11/shoot-once ... keJUvmrTIU
The Great and Power Wiz of OZ
Posts: 3234
Joined: Mon Oct 29, 2012 5:03 am
Once Upon a Time is officially going Greek.
An ABC spokesperson confirms for TVLine that relative newcomer Jonathan Whitesell and Hannibal's Kacey Rohl have been cast as Hercules and Meg, to appear in the 13th episode of Season 5, titled "Labor of Love."
The castings come on the heels of TVLine reporting that Ally McBeal's Greg Germann will recur this spring as "The Distinguished Gentleman," which some have speculated is code for Hades.
Additionally, TVLine has learned bailee-madisonthat Bailee Madison (The Good Witch, Trophy Wife) will reprise her role as Young Snow White in the same episode (the second to air after the long winter break). Madison last appeared on Once in March 2013.
RELATEDOnce Upon a Time Recap: Ruby Reveal, Underworld Talk, Other Big Moments
As previously revealed in my Inside Line column, Hercules is described as "a dashing, strapping young man" who is "single-minded in his pursuit of his destiny: to be the greatest hero who ever lived. All that changes however, when he falls in love with a beautiful princess." Sigh. I've been there!
Meg, meanwhile, is "a plucky young adventurer with a sly sense of humor and a tough, no-nonsense spirit. And though she has spent a long time languishing in a dungeon, her inner spark has not burned out. Rather, it is waiting for the right opportunity to shine brightly again."
Whitesell and Rohl are currently set for just the one episode.
Whitesell's previous TV credits include episodes of The 100, iZombie and Fox's upcoming X-Files revival. In addition to her Hannibal run, Rohl has appeared on Fringe, Supernatural and The Killing.
http://tvline.com/2015/11/16/once-upon- ... es-megara/
The Great and Power Wiz of OZ
Posts: 3234
Joined: Mon Oct 29, 2012 5:03 am
The Great and Power Wiz of OZ
Posts: 3234
Joined: Mon Oct 29, 2012 5:03 am
Synopsis
In the Underworld, an escapee from Hades' prison informs the heroes that Hook is being held captive. But before the heroes can rescue Hook, they must face a terrifying beast that guards the prison. Mary Margaret searches for an old childhood friend who knows how to defeat the monster. However, once reunited, she discovers that her friend is no longer the hero he once was. Meanwhile, in an Enchanted Forest flashback, a young Snow White struggles to preserve peace in her kingdom and must learn how to be a true hero if she wants to one day become queen on "Once Upon a Time," SUNDAY, MARCH 13 (8:00-9:00 p.m. EDT) on the ABC Television Network.

"Once Upon a Time" stars Ginnifer Goodwin as Snow White/Mary Margaret, Jennifer Morrison as Emma Swan, Lana Parrilla as the Evil Queen/Regina, Josh Dallas as Prince Charming/David, Emilie de Ravin as Belle, Colin O'Donoghue as Hook, Jared S. Gilmore as Henry Mills, Sean Maguire as Robin Hood, Rebecca Mader as the Wicked Witch/Zelena and Robert Carlyle as Rumplestiltskin/Mr. Gold.

Guest stars include Emma Caulfield as the Blind Witch, Victoria Smufit as Cruella De Vil, Kacey Rohl as Megara, Jonathan Whitesell as Hercules, Bailee Madison as Young Snow White, Kerry van der Griend as Peasant, Teach Grant as Dead Eye the Bandit, Janet Walmsley as Woman Peasant and Greg Germann as Hades.

"Labor of Love" was written by Andrew Chambliss & Dana Horgan and directed by Billy Gierhart.
The Great and Power Wiz of OZ
Posts: 3234
Joined: Mon Oct 29, 2012 5:03 am
Sneak Peek 1


The Great and Power Wiz of OZ
Posts: 3234
Joined: Mon Oct 29, 2012 5:03 am
Sneak peek 2


The Great and Power Wiz of OZ
Posts: 3234
Joined: Mon Oct 29, 2012 5:03 am
First Look at Hercules and Young Snow White
https://twitter.com/OncersNet/status/70 ... wsrc%5Etfw
The Evil Queen and Young Snow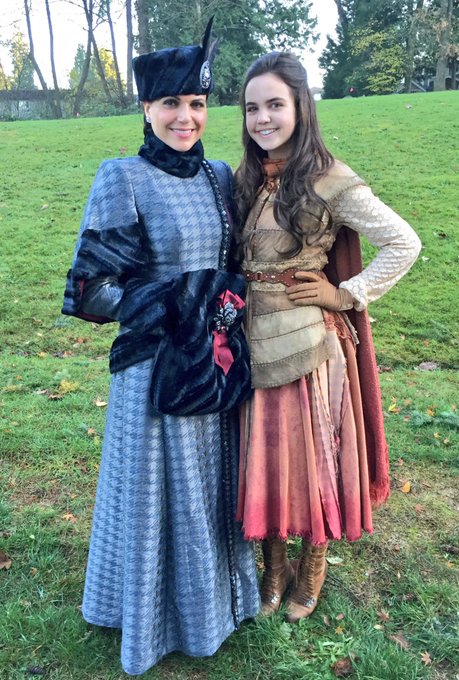 https://twitter.com/LanaParrilla/status ... wsrc%5Etfw
The Great and Power Wiz of OZ
Posts: 3234
Joined: Mon Oct 29, 2012 5:03 am
Script Tease 1

https://twitter.com/AdamHorowitzLA/stat ... 4768668673
The Great and Power Wiz of OZ
---