Posts: 3240
Joined: Mon Oct 29, 2012 5:03 am
The Great and Power Wiz of OZ
Posts: 3240
Joined: Mon Oct 29, 2012 5:03 am
BTS featuring Milah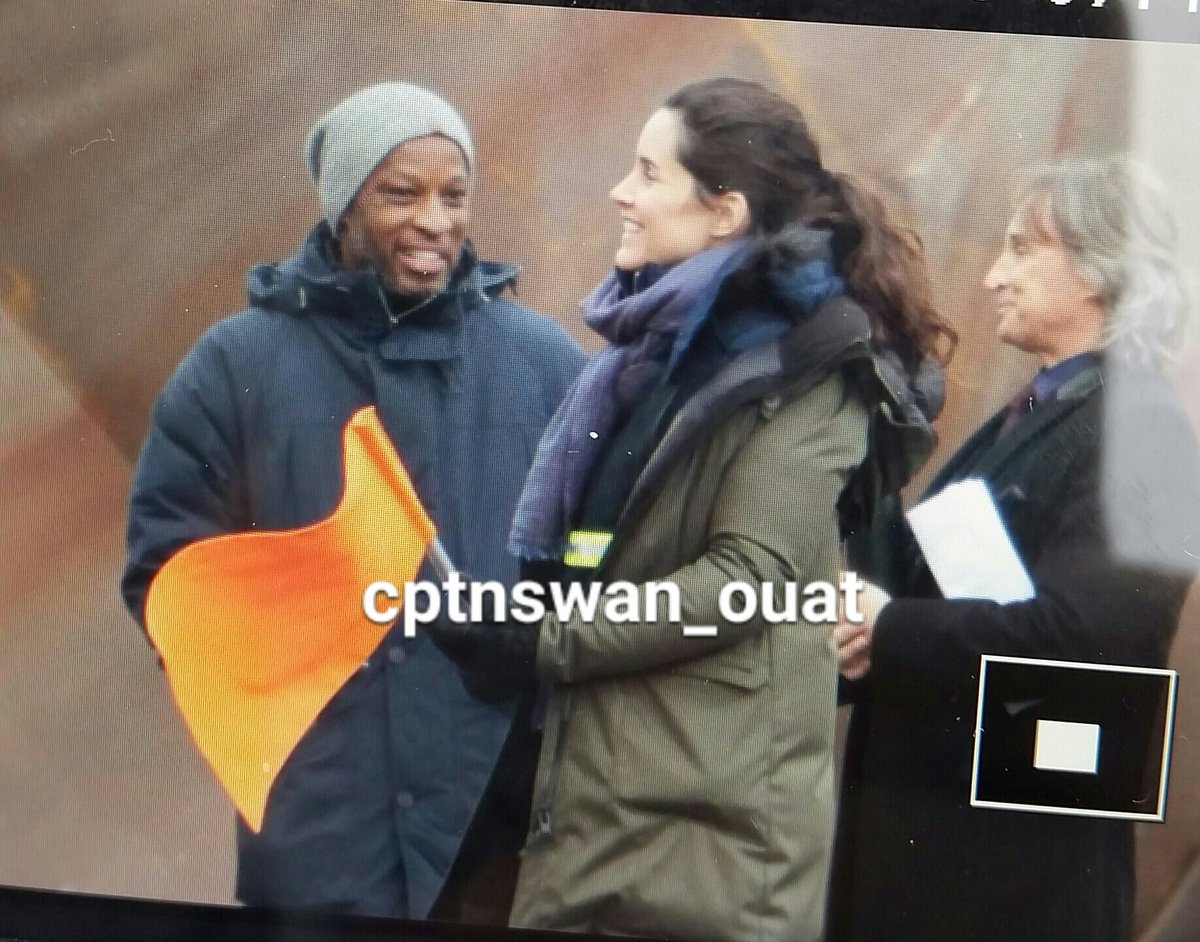 The Great and Power Wiz of OZ
Posts: 3240
Joined: Mon Oct 29, 2012 5:03 am
bts
more at the link
https://www.flickr.com/photos/110865913 ... 1959855795
The Great and Power Wiz of OZ
Posts: 3240
Joined: Mon Oct 29, 2012 5:03 am
Question: I love Once Upon a Time and I'd love any scoop about Milah's return. —Audrey
Ausiello: Being the dearly departed ex of both Rumple and Hook, Milah "has a big connection to two of our main characters,"co-creator Eddy Kitsis reminds. As for how she folds into the heroes' trip to the Underworld, "We don't want to spoil anything, but… wouldn't it be weird if she met Emma? She and Emma might be an awkward meeting." Just as fun is the prospect of long-dead Milah getting the 411 on the fantastically twisted family tree that branched off of her. Hints co-creator Adam Horowitz, "I love the idea of Milah learning just how she is connected to all our characters!
http://tvline.com/2016/01/22/greys-anat ... season-12/
The Great and Power Wiz of OZ
Posts: 3240
Joined: Mon Oct 29, 2012 5:03 am
The Great and Power Wiz of OZ
Posts: 3240
Joined: Mon Oct 29, 2012 5:03 am
Promo PICs
http://www.farfarawaysite.com/section/o ... allery.htm
Synopsis:
GOLD FINDS MOTIVATION TO HELP EMMA RESCUE HOOK AS HADES BEGINS TO UNLEASH HIS FURY ON THE HEROES, ON ABC'S "ONCE UPON A TIME"
Greg Germann Guest Stars as Hades, Victoria Smurfit as Cruella De Viland, Rachel Shelley as Milah
"Devil's Due" — Hook's captivity takes a dark turn when Hades threatens to condemn him to the River of Lost Souls after Hook refuses to choose which three of his friends will have to remain in the Underworld. Meanwhile, Gold is suddenly eager to help Emma, Snow, David, Regina, Robin and Henry find Hook so he can return home to Belle; but in order to do so, he must find his ex-wife Milah in the Underworld and ask for her help. In Fairy Tale Land flashbacks, Rumple and Milah face a life-or-death crisis concerning their son, Baelfire, that forces Rumple to make a deal that will haunt him, on "Once Upon a Time," SUNDAY, MARCH 20 (8:00–9:00 p.m. EDT) on the ABC Television Network.
"Once Upon a Time" stars Ginnifer Goodwin as Snow White/Mary Margaret, Jennifer Morrison as Emma Swan, Lana Parrilla as the Evil Queen/Regina, Josh Dallas as Prince Charming/David, Emilie de Ravin as Belle, Colin O'Donoghue as Hook, Jared S. Gilmore as Henry Mills, Sean Maguire as Robin Hood, Rebecca Mader as the Wicked Witch/Zelena and Robert Carlyle as Rumplestiltskin/Mr. Gold.
Guest stars include Lee Arenberg as Leroy/Grumpy, Beverley Elliott as Granny, Victoria Smurfit as Cruella De Vil, Rachel Shelley as Milah, Dean Petriw as Young Baelfire, Aaron Douglas as Fendrake the Healer, Gavin Cooke as Drunken Lout and Greg Germann as Hades.
"Devil's Due" was written by Jane Espenson and directed by Alrick Riley.
The Great and Power Wiz of OZ
Posts: 3240
Joined: Mon Oct 29, 2012 5:03 am
Sneak Peek 1


The Great and Power Wiz of OZ
Posts: 3240
Joined: Mon Oct 29, 2012 5:03 am
Sneak peek 2


The Great and Power Wiz of OZ
Posts: 3240
Joined: Mon Oct 29, 2012 5:03 am
The Great and Power Wiz of OZ
---